We look a little different in the summer.
We get new and interesting visitors in the Children's area.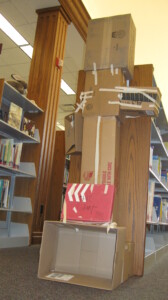 We supersize the Look and Find box.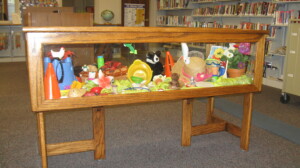 We keep a few unusual supplies at the circulation desk.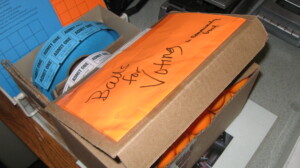 The supplies get organized in the back too.
The KiPS* kids are coming.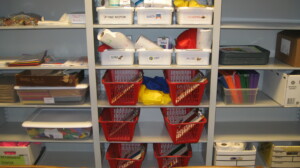 *Kindergarten Prep School in cooperation with the Jay School Corporation.
We count our Challenge progress in the windows.