Yes, now you can check out the Internet at the library and take a wifi hotspot home with you.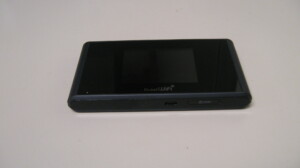 Here's the back story.
Our Board of Trustees set some big priorities back in 2014.  Relevant technology was one of those priorities.  A public library is uniquely situated to be a leader in its community in the use of technology, helping its residents to have access and also learn how to make use of technology.
We've had computers available for the public for many years.  In a world that has become ever increasingly reliant on the Internet, this service has become even more valuable.  Whether you're working on class assignments, paying bills, applying for jobs, or checking email, access to the Internet is required.
But not all parts of the county have good, reliable, and affordable high speed Internet.  And while people in such a situation can come to our building, there are times when it simply is not convenient to come in or it is after hours.
So when the library was offered the opportunity to circulate wireless hotspots, I felt like it was the right thing to do for our community.  With a special pricing contract with the State of Indiana, Sprint offers libraries wireless hotspots to circulate (much like any other item here) at an affordable price to the library.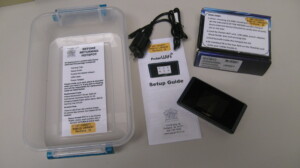 Wireless hotspots allow patrons to "take" the library's Internet wherever they go.  Anyone over the age of 18 (and holds a valid JCPL library card) can check out a hotspot for one week at a time.
Stop in sometime and check one out . . . they are in fairly high demand, so get your name on the waiting list and enjoy your Internet on the go!