It's a puzzle how I can find hours of entertainment sitting at a table looking over a thousand little pieces of cardboard filled with colors and shapes all to discover how the fit together. Word and logic puzzles are fun but it doesn't take long for me to give up and look for a cheat to solve them but give me a well detailed jigsaw puzzle and I can be entertained for at least 2 days.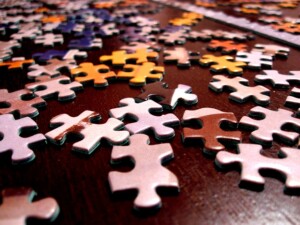 I don't have a large table to spread all the pieces out so I creatively use sheet pans, the top box from a case of paper or anything else that gives me a large flat portable surface.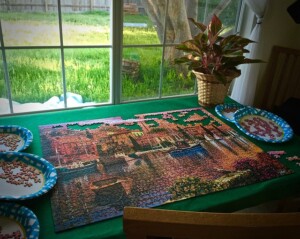 As with any hobby there are some we like and some we don't so don't give me some scenic puzzle that is half blue sky, a quarter green trees and the rest gray mountains but more like my most recent accomplishment, "The Fantastic Voyage" by Ravensburger.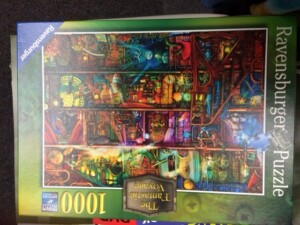 If you are also a fan of Jigsaw Puzzles, the library is adding some new ones to their circulating collection so next time you are in take a look at what we have. Puzzles are located at the beginning of the Adult Fiction shelves.