It was hands on for everyone at the library's decorating demonstration program December 12th.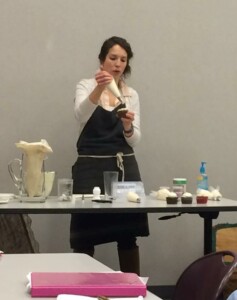 Jessica Denardo showed us how to use a bag and tips to pipe creamy frosting onto cupcakes and then turned us loose to try.
Luckily our errors were as tasty as our successes. A few of them might have made it home to be shared with friends and family.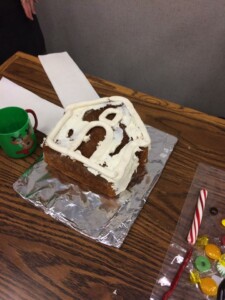 Shirley Dollar showed us how she turns cakes into easy gingerbread houses packed with candy trim.
Slices of the sweet dwelling were shared all around.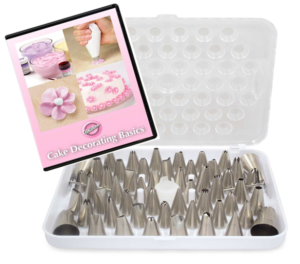 Cheryl Lucas encouraged everyone to DO try this at home with equipment that you can check out from the library. There are seasonal baking pans including a Christmas tree cake pan and a gingerbread cookie pan and a set of decorating tips with disposable icing bags to borrow.
Coming soon: cookie cutters to check out.
By the time the evening was over we might have had a few visions of decorating sugarplum-like cakes and cookies. Or we might have been under the influence of all that sweet stuff. Definitely went home slightly sticky and a little more ready to fancy things up.
Sweet!