Be ye a Gentleman o' Fortune?
Then, me hearty, be it true about Talk Like a Pirate Day?
Yes, it is a real thing and has been celebrated since 2002, when friends Mark & John had an idea to celebrate a day by talking like Pirates. Thus was "Talk Like a Pirate Day" founded and immediately became an international celebration when radio stations from Australia and Ireland interviewed these scallywags from Oregon and columnist Dave Barry helped spread the news in papers all across the USA.
September 19th was selected as the day to break out of your normal vocabulary and find opportunities to hoist a sail with other Pirate loving swashbucklers and heave 'ho to fun times.
If you want to get a head start to your Pirate speech go to Mango Languages, a free language learning resource provided by the Jay County Public Library and start your course in learning Pirate today.
Really.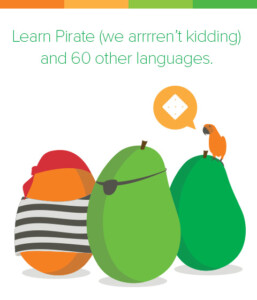 Kids and families:
Bring your best Pirate talk and your imagination to the library on September 19th for our celebration of Talk Like a Pirate Day and enjoy some serious silliness in the children's area.